Peanut Butter Chocolate Chip Brownies
Food.com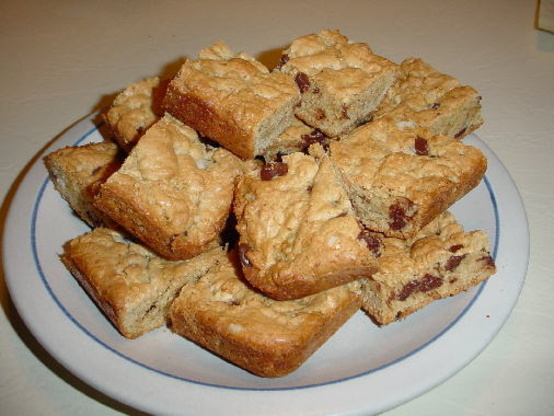 These are about the only brownies I make anymore. I found this in a flyer from Cooking Light Magazine. They are light and delicious.

These were really good. I didn't have any chocolate chips, but I did have butterscotch which I like better any way. Nice and moist with a wonderful peanut flavor.
Preheat oven to 350 degrees.
Coat bottom ONLY of 8" square pan with cooking spray.
Spoon flour into dry measuring cup, level with knife.
Combine flour, chocolate chips and baking soda Combine sugars and remaining 5 ingredients in bowl, stir til blended.
Add flour mixture, blend again.
Spread batter in bottom of pan.
Bake at 350 degrees for 25 minutes or until toothpick inserted in center comes out clean.
Cool on wire rack.