Ang11002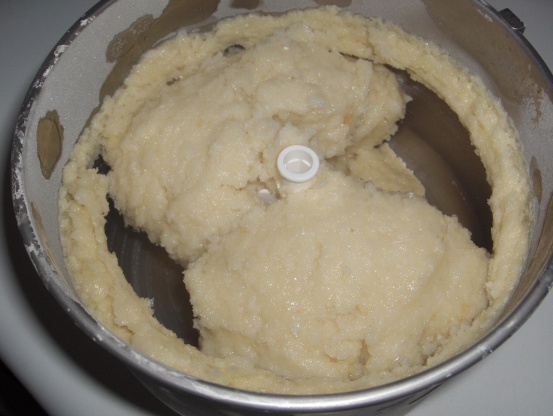 This is the perfect treat for a warm summer evening! Use fresh peaches if at all possible; they give this a fantastic flavor. I found this recipe on the Silk website. I would highly recommend using the Silk brand of soy milk, because it's creamy and has a great flavor. Also, try to find some soy lecithin if you can. It makes the ice cream much creamier. I use that and omit the soy oil. The cooking time for this is the freezing time, and will vary according to your ice cream maker.

I made this today and my 4 yr old enjoyed it. I searched for the soy lecithin but only found lechithin and in pill form. It was a bit icy but that was probably from the soy milk. I would increase amt of peaches next time but still nice and healthy. Thanks:)
3

cups silk soymilk (Vanilla or Organic Plain)
1 1⁄2 cups fresh peaches or 1 1⁄2 cups frozen peaches, sliced
1⁄2-1 cup sugar (or sweetener of your choice)
1⁄4 cup soy oil (optional)

1

tablespoon soy lecithin

1

teaspoon vanilla or 1 whole vanilla bean
1⁄8 teaspoon salt
If using a whole vanilla bean, split it down the sides and halve it lengthwise. Scrape out the insides and use the inner vanilla bean scrapings for flavoring (Do not use the bean casing).
Blend all the ingredients together in a blender until smooth and creamy (see notes about peaches and sugar).
Freeze according to your ice cream maker instructions.
NOTES: If you prefer chunks of peaches, chop the peaches separately and fold into the soymilk mixture just before freezing. I chopped about 1/3 cup and put the rest in the blender and it gave it a delicious flavor.
If you use the vanilla soy milk, you will probably want to use significantly less than 1 cup of sugar. I used 1/2 cup and it was perfect. I would recommend starting with 1/2 cup whichever soy milk you use and adding more as you deem necessary.