Peaches and Cream Cheesecake
Stevemb3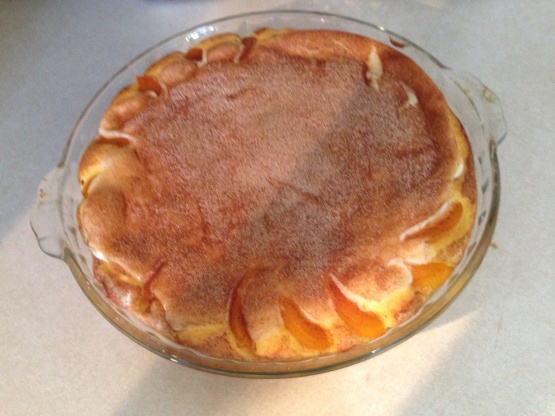 Simply Delicious. If you love Cheesecake or Peaches you must try this.

This recipe is undoubtedly a winner. My wife and I used it as one of our signature desserts at our tearoom restaurant. We had customers wanting to buy the whole cake at a time! Easy to make and always turns out. Make sure to use vanilla pudding mix that requires cooking (not the instant kind) or it won't work.
Beat flour, baking powder, salt, dry pudding, butter, milk and egg with an electric mixer for 2 minutes and pour into an 8-inch square or pie pan.
Drain and save juice from sliced peaches.
Arrange peaches over batter.
Mix cream cheese, sugar and peach juice.
Beat until smooth.
Spoon over the top, keeping 1 inch from edges.
Mix sugar and cinnamon and sprinkle over the top.
Bake at 350°F for 30 to 35 minutes.