Pan De Limon - Mexican Lemon Pudding
Lille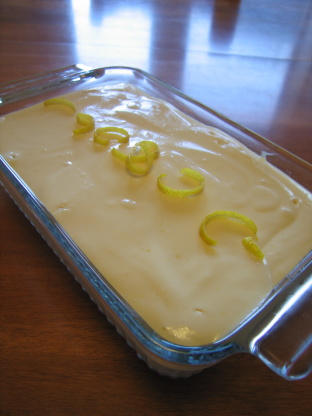 From a Dairy Farmers of Canada magazine ad. Cooking time is refrigeration time.
Mix sweetened condensed milk and evaporated milk with a fork/whisk/mixer bowl. Add lemon zest, then lemon juice, one spoonful at a time. Mix well, mixture will thicken into a pudding consistency.
In a loaf pan (or square Tupperware container), alternate layers of cookies and filling, starting with cookies. Put plenty of filling between cookies.
Cover and refrigerate at least 12 hours.