Bergy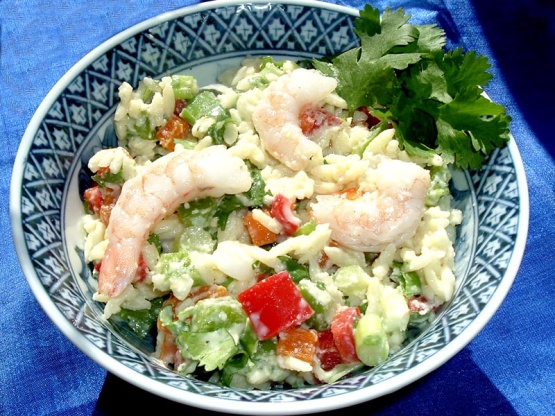 This salad is an ideal summer supper or buffet offering---colorful, tasty, and easy to prepare.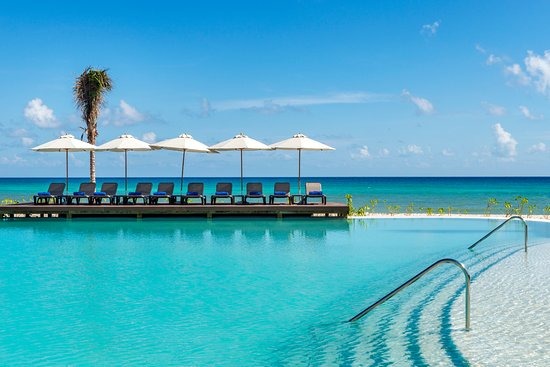 We enjoyed this recipe for a dinner out on the boat on a beautiful evening. It was the perfect make ahead dish. Made as directed other than I didn't measure the cilantro. I would guess I used about a 1/4 cup. I used nonfat Greek yogurt and I loved that it used yogurt instead of mayonnaise. I might cut the pepper back to 3/4 tsp. I definitely see myself making this again. Thanks for sharing. And this is going into my best of 2016 cookbook!
In large pot heat water to boiling, add orzo to water and cook until al dente: Drain: Rinse & set aside.
In large bowl add shrimp, both bell peppers, green onions, & cilantro.
In food processor make dressing by first pulsing garlic until it is finely minced.
Add yogurt, salt and pepper, Dijon, sugar; pulse until smooth.
Reserving half of dressing, pour half over shrimp & vegetables in bowl.
Add orzo and parmesan, stir well, and refrigerate 1 hour.
Before serving stir in reserved half of dressing.