Viclynn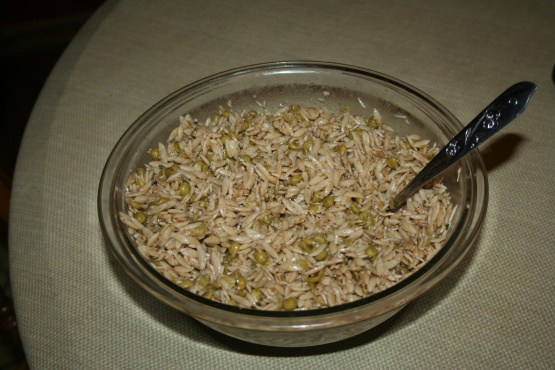 A fast to prepare salad good all year round!

I just made this salad to take for a potluck at church tomorrow. I chose it because I had all the ingredients on hand. If its better tomorrow as Viclynn states, it will have my church group in a coma due to flavor overload! So easy to make, a wonderful combination of tastes and textures and pretty too! For Christmas I might add some pimento for color! I will be making this again!
Cook orzo pasta according to directions. Rinse with cool water to stop the cooking process. Drain thoroughly.
In a large bowl, toss the remaining ingredients with pasta.
Cover and chill at least 1 hour - overnight is even better.
Serve chilled or at room temperature.