jswinks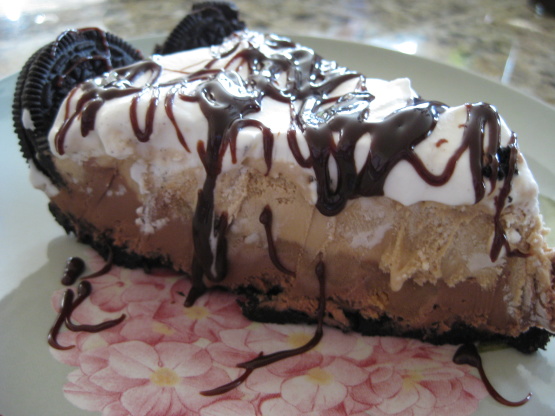 Delicious. Made this for my coworkers and they all loved it. Used a 9-inch deep dish pie pan so had to add about 1/2 pint more icecream. Yum!!
Finely crush 12 cookies; mix crushed cookes and butter in bowl.
Press firmly on bottom of 9-inch pie plate.
Stand remaining 14 cookies around the edge of the plate.
Freeze for 10 minutes.
Carefully spread chocolate ice cream into prepared crust.
Scoop coffee ice cream into balls; arrange over chocolate layer.
Freeze for 4 hours or until firm.
Top pie with fudge topping, whipped cream and walnuts.