Mississippi Mud Pie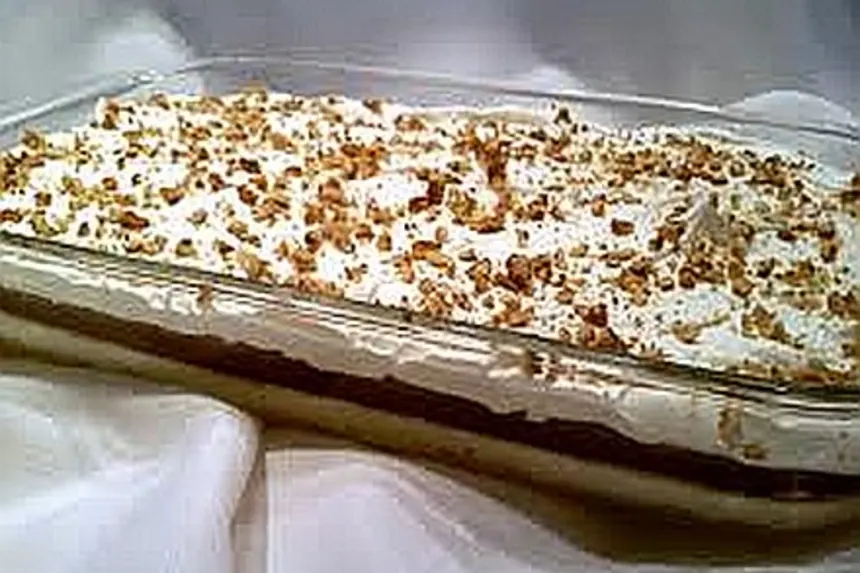 photo by Laci Davis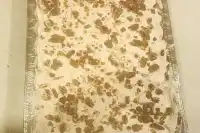 Ready In:

1hr 15mins

Ingredients:

10
directions
Mix margarine, flour and nuts; pat into a 13 x 9 inch pan.
Bake at 350 degrees Fahrenheit for 20 to 30 minutes until lightly browned.

First Layer:

Mix confectioners sugar, Cool Whip, and cream cheese until smooth.
Spread over cooled crust.

Second Layer:

Beat instant chocolate pudding, instant vanilla pudding, and milk until thickened.
Careful spread over first layer.
Cool until set in refrigerator.
Top with remaining Cool Whip.
Sprinkle shaved Chocolate on top for decoration.
Refrigerate or freeze for up to two months.
Reviews
I am from Louisiana and this is as close to the Mississippi Mud Pie recipe that I have been using since the 70's as you can get. I am so glad I found this site! I made a long distance move, and my cookbooks, along with the book I had this recipe written in, wound up in storage! I haven't located my cookbooks yet, and couldn't remember the complete recipe. Now I can finally make my dessert again!!! My family and friends absolutely love this dessert any time of the year!!! I agree with another reviewer, that this stuff is so light and so tastey, you could easily over eat!!!

 

I am a born and raised Mississippian, and this recipe is most definitely NOT Mississippi Mud Pie. This is the recipe for Chocolate Sin found in Bell's Best cookbook. Make it every Christmas...and it's most definitely NOT a Mississippi Mud Pie. This isn't even a pie by definition. It's a layered dessert.

 

Someone already posted this wasn't Mississippi Mud. They are 100% correct. While there are variations, a true traditional Mississippi Mud always has marshmallow creme. This is a quick delicious layered Jello pudding pie. I've made it since the 90's. It's also delicious using Pistschio pudding. You can also use lemon pudding using a lemon pie recipe. All flavors are great for summer events. My daughter actually made this and told me she made Mississippi Mud. I told her sorry but it's not. I can't believe people misname or rename things wrongly but maybe they accidentally didnt really know. I told my daughter I would be embarrassed for her if she served this Jello recipe (which is delicious too) and called it Mississippi Mud out in public. Yes, I'm old and 50. I just want the younger generation to know the difference. Don't take this wrong. Thanks so much. Amber

 

When I was a child, one of my girl friend's Mother used to make this. That is when I fell in love with Mississippi Mud Pie. Years later, I finally decided to attempt to make this. Again, I really love Mississippi Mud Pie, but this particular recipe was OK 4 me. Maybe I didn't thoroughly mix 2gether the flour and nut (for base crust). I found there were pieces that tasted more flour than nut. I think this is a lot of work....I guess if the craving strikes again, I may make this again.