Ooey Gooey Peanut Butter and Honey Sandwiches (open Faced)
Juju Bee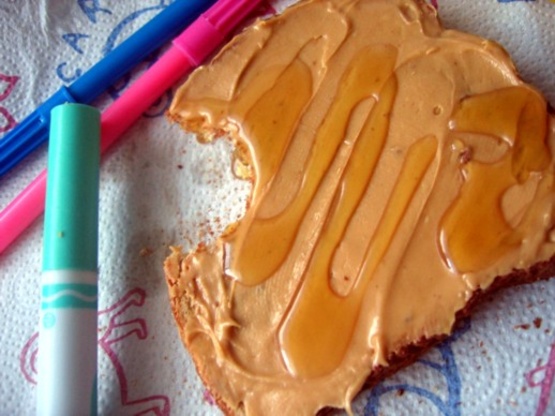 I had a friend in Middle School named Maral who was from Iran, and her mom always made really cool snacks for us whenever we got home from school. This was one of my favorites!

Top Review by megs_
SUCH a yummy breakfast! Filling too. I put it on a honey wheat bagel and used reduced fat peanut butter -- very tasty!! Thanks for sharing.
Cut bagel in half and toast each side of the bagel until golden brown.
While the bagel is still warm slather on some peanut butter on each side; the peanut butter will soften quite a bit (warning: MESSY!).
Drizzle Honey on top of the peanut butter then do the same thing to the other side of the bagel and enjoy!