Olive Oil with Capers and Chili Peppers
Rita1652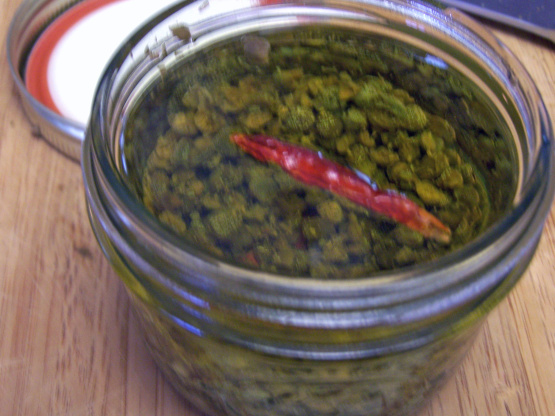 From Aglaia Kremezi. Use this oil to flavour salads and steamed or grilled vegetables. Mayonnaise made with this oil has an exquisite taste. This has a 1-week standing time.
Rinse the capers under running water and drain well on paper towels.
Chop 2 tblsps of the capers and place them in a clean, absolutely dry 2-cup bottle.
Add the remaining capers and the chili peppers and fill the bottle with olive oil.
Cover and keep in a cool, dark place for a week, shaking from time to time, before using.
This oil will keep for 3-6 months in a cool, dark place.