Oh Soo Easy Chocolate Macaroons
Brenda.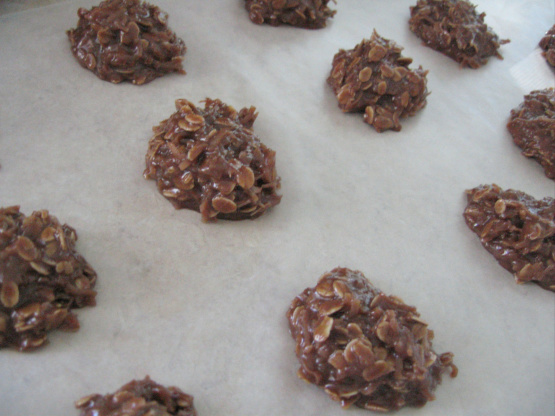 This has been a favorite ever since I was little. Also it is one treat that all of my children enjoy!

I was looking to make some macaroons like the ones my mum always makes. I just made these and they're good although I found them to be too sweet. I put some plain greek yogurt in to make them more gooey (that's how we like them in my house) and a little less sweet and they turned out nicely. I think next time I will half the sugar.
Combine first five ingredients in pot and bring to a boil.
Boil for one minute.
Remove from heat.
Add oatmeal and coconut, mix well.
Drop quickly with tablespoon onto waxed paper and let cool.