Oatmeal - Raisin Bread (ABM)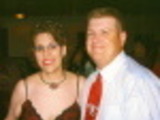 This is the BEST Bread Machine bread I have ever tasted, and I do not even LIKE raisins!!! This is a "Gotta Try" recipe........
Directions
Measure carefully, placing all ingredients except oats and raisins in the bread machine.
Set program to basic cycle and medium crust setting; press start.
Add oats and raisins at the end of the first kneading cycle.
Remove baked bread from pan and cool on wire rack.
Most Helpful
the recipe was excellent. I did not need to make any adaptions. Will make it many more times
This is my new standard raisin bread recipe!! It rose nicely, and the taste & texture were wonderful! I added a teaspoon of cinnamon, and used quick oats. I added the oats in step 1 instead of adding them later with the raisins. I set the bread machine for the 'Dough' cycle, then kneaded the dough and placed it in a greased loaf pan to rise. (By the way, it was easy to handle, and I didn't even bother flouring the counter!) After it was risen, I baked it in a 385 F oven for about 24 minutes. When cooled, I cut into slices. It was easy to slice without 'caving in'. The bread was soft and moist, with a crisp crust. Delicious! This would also make an awesome regular white loaf without the addition of raisins! Thanks for posting this recipe, Capncrunch!

Our whole family loves this bread. I add the oatmeal with the liquids because we it less crunchy. Also add 1 tsp cinnamon. Smells like cinnamon rolls when it is baking!