Cinnamon Raisin Bread for the Bread Machine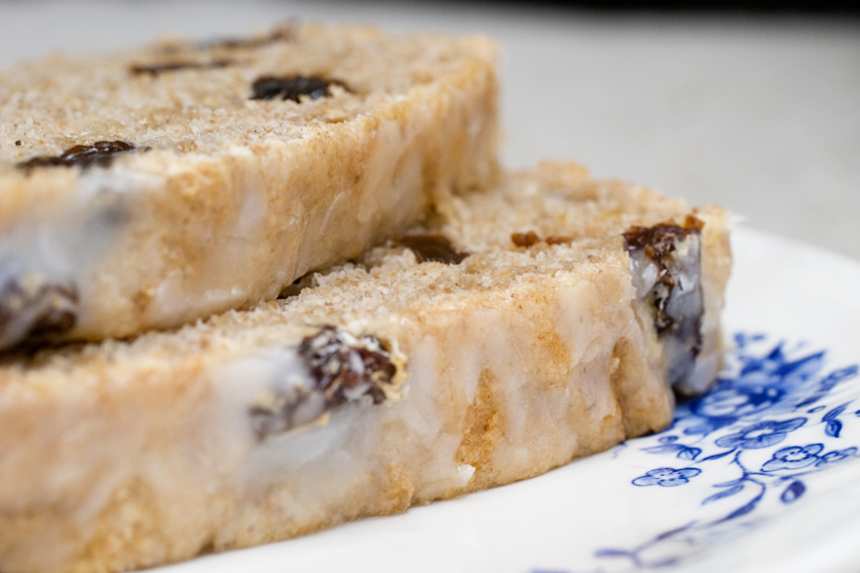 photo by BluefrogJ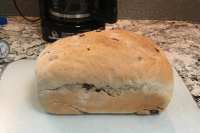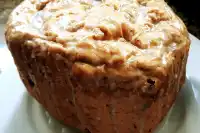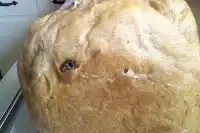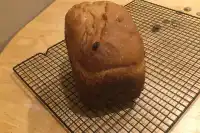 Ready In:

3hrs 5mins

Ingredients:

8
directions
Add all the ingredients in order given except the raisins.
Add raisins in on the "add in" beep.
Bake on "sweet bread" setting.
Questions & Replies

Tweaks
I made this today-used butter, 2 tsp of cinnamon, brown sugar, 2 1/2 cups regular flour and 1/2 cup bread flour, 1 1/2 tsp quick/instant yeast, and I soaked golden raisins and dried cranberries in fireball (cinnamon whiskey). I used the sweet bread setting but shut if off after 3:10 hours and let it sit for a few more minutes. It was PERFECT. Will make again.

 

This is an excellent recipe but I tweak EVERYthing. Here are my suggestions and tweaks. I use: -Cold water -Add 1 Tablespoon (not a teaspoon) of good quality real Vanilla Extract to the cold water -I use Earth Balance Spread which is plant-based. It works just like margarine. -King Arthur Organic Bread Flour (not plain/all-purpose flour). I like King Arthur brand first and foremost because it is excellent flour in an easy to open package, but also because the company is 230 years old and is employee-owned. Any Bread Flour will likely do fine, though. -1 cup white or red raisins and/or dates by weight, not by volume, which is 160 grams. If you don't have a digital scale that displays grams, just make sure you lightly pack the raisins in the measuring cup. You need more than you think you do.

 

Very good recipe but I've tweaked it to make it healthier and you really don't notice at all. Still super tasty but with a bread machine I had to tweak to get it just right. Like many I used way more cinnamon like 2.5 tsp. I also used more raisins as well and added them at the beginning of the stir process no big deal. My tweaks: I used 2 cups white flour, one cup whole wheat. More cinnamon and raisins as mentioned above. Added some honey and used Stevia instead of sugar. Also used light olive oil instead of butter or margarine. Since I used some wheat flour I added some Xantham gum (1 tsp) and 3 tsp of vital wheat gluten. The biggest thing was my bread machine has a 'sweat bread' setting but I found it didn't allow enough time to properly rise. The bread was coming out flavorful but still too dense. My remedy was to 'pause' the process during the first rise time. Not easy to do on my machine and it doesn't have a manual setting to create your own recipe like my older Japanese one did. By pausing the rise time it came out big and perfect so that was the key. I have a KBS MBF-010 Bread machine with 17 settings. Last note I use the Instant dry yeast and let it ferment in the tub with the wet ingredients for a while. Once the yeast is really active and bubbling, I add the dry ingredients. Gives the yeast a better chance to do its thing within a 3.5 hour window. Hope this helps!