Oatmeal Pancakes With Peanut Butter Spread
Boomette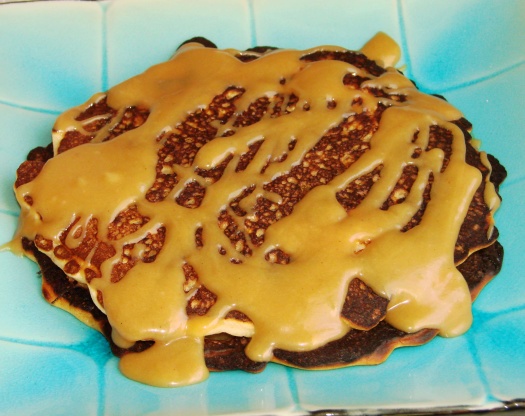 This makes a delicious pancake. I add a splash of vinegar to the milk to make buttermilk instead of buying it. Recipe courtesy of Betty Crocker's Old-Fashioned Cookbook.
Beat all ingredients except Peanut Butter Spread with hand beater until smooth.
For thinner pancakes, stir in 2 to 4 tablespoons additional milk.
Grease heated griddle if necessary.
To test griddle, sprinkle with a few drops of water. If bubbles skitter around, heat is just right.
Pour scant 1/4 cup batter onto hot griddle for each pancake.
Cook until puffed and dry around edges.
Turn and cook other side until golden brown.
Serve with spread.
For spread: Mix syrup and peanut butter until well blended.