Boomette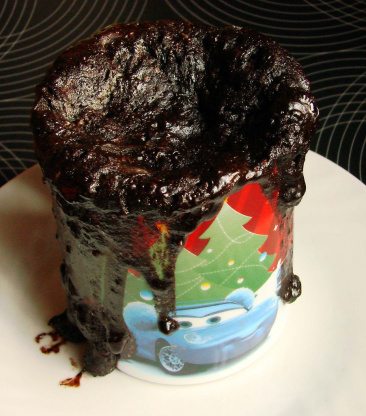 I'm posting this for safe keeping. I hate making a big cake. I love Nutella.
Combine all ingredients in a large coffee mug. Whisk well with a fork until smooth. Microwave on high for 1 1/2 – 3 minutes. (Time depends on microwave wattage. Mine took 1 /2 minutes.) Top with whipped cream and a little chocolate sauce if desired.
Top with whipped cream and chocolate syrup. Enjoy!
Note: Depending on the wattage of your microwave, you may have to increase cooking time.
Makes 1 very large serving.