No-Fat Banana Applesauce Muffins
zarefah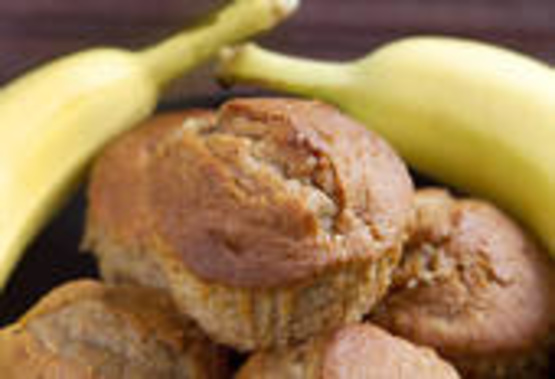 I got this recipe out of a Gooseberry Patch cookbook and it is one of my stand-by recipes when I am watching my calories and fat. Since I am doing just that right now, thought I would put it on the zaar for easy access and hopefully someone else likes this recipe as good as I do. (I prefer to sub 3/4 of the white flour for whole wheat and use brown sugar instead of granulated sugar. I think fresh nutmeg is the key in this!) Top Review by Mel918
My husband, 17 year old daughter, 14 year old son and 18 month old son raved about them.
Preheat oven to 350 degrees.
Spray a 12-cup muffin pan with non-stick cooking spray.
Combine the dry ingredients and mix well. In a separate bowl, mix all the wet ingredients. Add together and mix well.
Pour into muffin tin.
Bake for 15 - 20 minutes. (My oven baked right around 17 minutes.).
(Per muffin: 116 calories, no fat).