New York Deli Potato Salad
scancan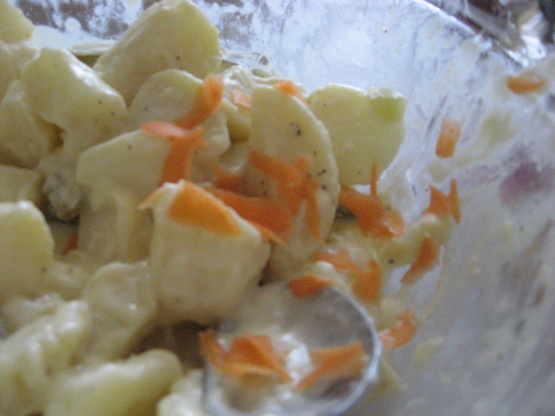 I have only found my favorite potato salad in delicatessens in New York City and Long Island and in some Italian and Jewish delis elsewhere. After much searching, a friend on Long Island sent me this recipe which comes as close to perfection as any I've tried. The recipe may be cut down as the quantities are for a party.

Yes, this is the one! If you grew up in Queens NY and long to taste that great vinegary, peppery thin sliced potato salad you had as a child then look no further. Every time I make it someone asks for the recipe. It takes two days to make it, but worth every minute. Also, gets better each day. Be sure to not over cook the potatoes and then slice them thin. Don't forget the parsley.
Steam potatoes over 32-40 oz. water.
Peel while hot. (You can actually scrape off the skin by hand under cold water.).
Cool in refrigerator for at least one hour.
Mix next seven ingredients in a bowl, adding oil last.
Slice the potatoes in 1/4" slices into a very large bowl.
Fold in the mixture.
Chill overnight.
Add Hellman's mayo to desired consistency.
Spread in large, flat serving dishes and garnish. (I used fresh parsley and finely grated carrots for color.).