Pamela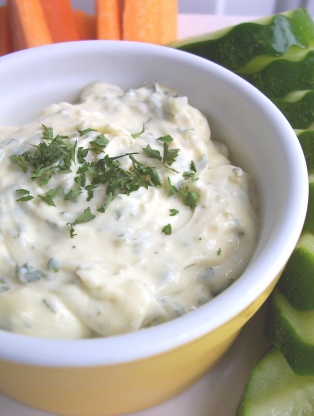 My Grandmother always makes this for vegetable dip. My cousin makes it and eats the whole bowl herself over time by dipping carrots. This gets better as it sits. Cook time is Chill time.

I was looking for a new vegetable dip as we were getting tired of the usual. DH and I loved this stuff! The best part is that it has ingredients that most people would have on hand so you can make it even when the cupboards are bare. I let this sit for about 4 hours and the flavour was perfect. I wouldn't change a thing. Thanks so much!
Mix all of the ingredients together.
Chill several hours or overnight.