My Nana's Curried Sausages
ImPat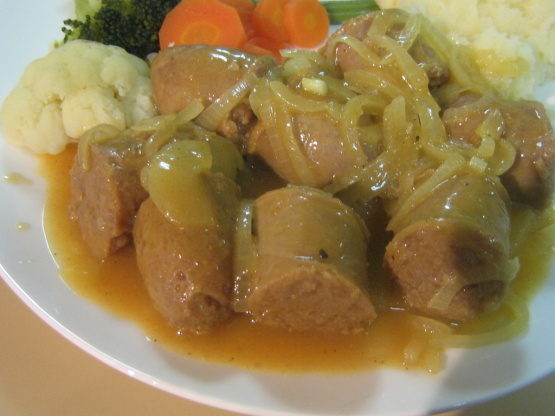 Have had this since I was wee. It is a great meal on a wintery night. (or any other night)

Best tasting curry for all the family that I have tasted.. I barbequed the sausages, and used the recipe as is.. I have my own curry powder purchased from Singapore that really hit the mark. Highly recommend this recipe.. Thanks.
Grill the sausages.
Slice and set aside.
In a pot melt some butter and fry sliced onions.
Once cooked, add first measure of water.
Season to taste.
Mix together the remaining ingredients and add to the pot to thicken.
Add the sausages to heat through.
Serve with creamy mashed potato and seasonal vegetables.