Montreal Steak With Marinade
loof751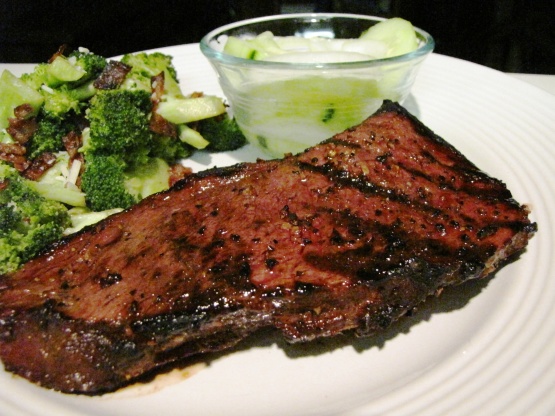 This is my favorite way to make steak. I like using thick cut New York Strip steak but any good quality steak will do. This recipe works best when marinated overnight. Tender and juicy! Estimated time does not include marinating.

I thought the addition of liquid smoke would be great since I was making the steaks on an indoor grill, but I did find it a bit overwhelming. Other than that, a great dish. Thank you.
Mix soy sauce, Worcestershire, liquid smoke and garlic in a bag or container. Add steaks and turn to coat. Marinate overnight turning once or twice.
Remove steaks and discard used marinade. Season with Montreal steak seasoning.
Grill to taste.