Micronesian Coconut Chicken Curry
awalde
The combination of curry, coconut milk, ginger, garlic and all the vegetables was both sweet and spicy in the best imaginable way. The country's people are descended from the indigenous people, Melanesians, Filipino and Polynesian ancestors. As such, cuisine in this country reflects Spanish, Malay and Chinese cultures. Posted for ZWT7. Found in http://whatscookinginyourworld.blogspot.com/2011/03/day-111-micronesia-coconut-chicken.html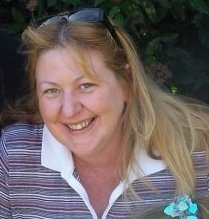 Top Review by Jubes
I used 3 large chicken breast pieces, which I think would have weighed more than 1 lb, 3 large potatoes that I cut into about 2cm chunks, and about 600 mls of coconut milk. This recipe took longer to cook than I expected, but it was worth the wait. For US cooks, the chilli powder used in this recipe is not blended Mexican style chili powder, but the ground Asian style chilli powder. I pretty much think this would also be a good vegetarian curry by omitting the chicken and adding in extra vegetables. Reviewed for March 2013 Recipe Swap in the Aus/NZ forum. Photo also to be posted
In a frying pan, fry the cut chicken until light brown. Next, fry potatoes and carrots, then set aside.
In a sauce pan, saute garlic, onions and ginger in cooking oil for 2 minutes.
Add the chicken, coconut milk, curry powder and chili powder. Simmer for 10 minutes.
Add potatoes, carrots, red and green bell peppers and continue to simmer for another 5 minutes or until soft.
Add salt and pepper to taste.
Serve hot with steamed rice.