adorante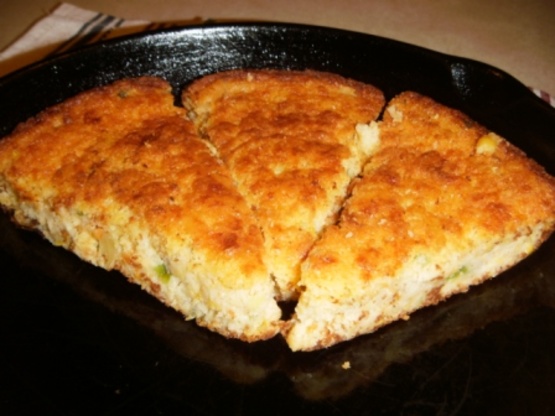 This recipe is best done in iron skillets. These quantities make 1 large and 1 medium skillet. Use the oil in the ingredients to coat the inside of skillets and place in oven while it is preheating and you are mixing the other ingredients. Take hot oil straight frm the oven and add it to the mixture to stir in last before you pour mixture in the skillet. The skillets and oil should just be hot enough to sizzle. Very moist cornbread and excellent; if you want hotter add more hot pepper.
Heat oven to 350 degrees. Divide oil and coat 2 iron skillets. Place skilets in oven to preheat oil while oven is preheating.
Mix all the ingredients in order on list and stir in each item. Add hot oil from skillets to mixture last. Mixture shouldsizzle a little and pans should sizzle when you pur misture mix into them. Pour mixture in skillets and bake in oven for 1 hour.