Mediterranean Salad With Homemade Dressing
Boomette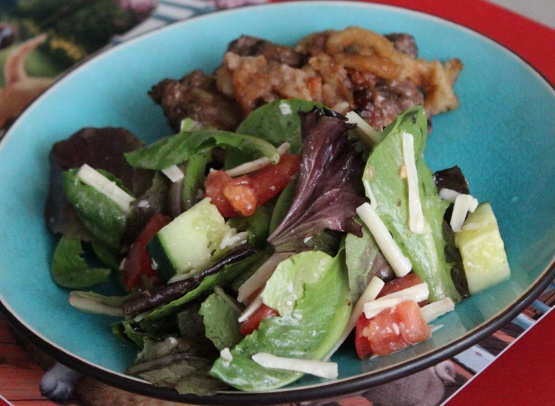 Your own fresh salad with your own dressing. Prepare yourself for a very authentic taste! All measurements are approximate. The best cucumbers for this salad are the kind that are sold in the street fruit markets. They are small and are called "pickling cucumbers", but they are not pickled. These are the ONLY ones that taste real today.
Mix up all the dressing ingredients with a whisk.
Toss together the salad and mix in the dressing.