ImPat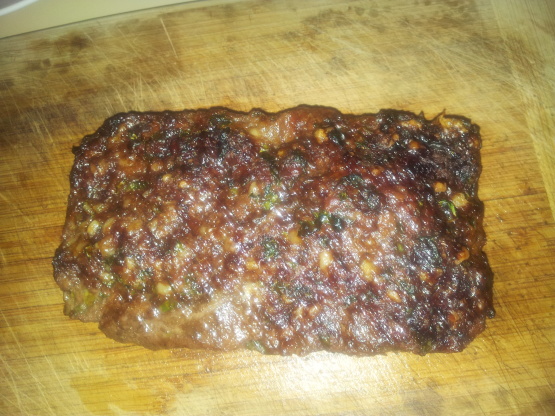 GREAT meatloaf recipe! Tastes really good served with leftover spaghetti sauce.

Top Review by ImPat
I scaled back for 4 serves but the loaf shrank that much they were very small serves so would increase the lean mine/ground beef to 750 grams for 4 and I also used all fresh ingredients of spinach, basil and garlic and oops no mozzarella so used a sharp cheddar but only used halve the amount of cheddar and what I really loved is that it got the DM to eat some greens, the DH wasn't so impressed by it and rated it 3 stars but then he prefers spicy meatloaf. Thank you Sweet Diva, made for Name that Ingredient tag game.
Preheat oven to 350°F
In a large bowl, mix together all ingredients.
Place mixture into a 9x5 loaf pan that has been coated with nonstick spray.
Bake for about 1 hour or until done.