Low-Fat Chocolate Raspberry Trifle
Here's a yummy dessert that won't hurt your waistline... and it's pretty enough for company! Prep time includes chilling time.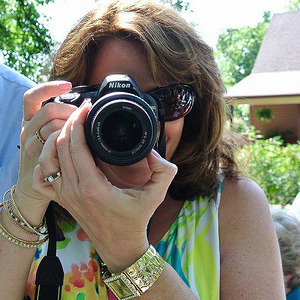 A snap to make and easy on the waistline as well, but amazingly delicious! Raspberries are excellent right now and they really made this trifle extra special. I had made one similar with strawberries, but the flavor wasn't as intense. Very impressive and yet it was a cinch to put together!
Make pudding according to package directions, using skim milk, and set aside.
Set aside a teaspoon of pudding and a couple of raspberries to be used later as garnish.
Cut or tear angel food cake into 2 inch chunks.
Line trifle bowl with 1/3 of the angel food cake, then 1/3 of the pudding.
Top with 1/3 of remaining raspberries.
Spoon 1/3 of whipped topping onto raspberries and cake.
Repeat layers two more times.
Grate semisweet chocolate into tiny shavings and sprinkle on top of final whipped topping layer.
Garnish with dollop of pudding and reserved raspberries.
Refrigerate 4 hours for best flavor.