Lightened up Peanut Butter Pie
Bkimmy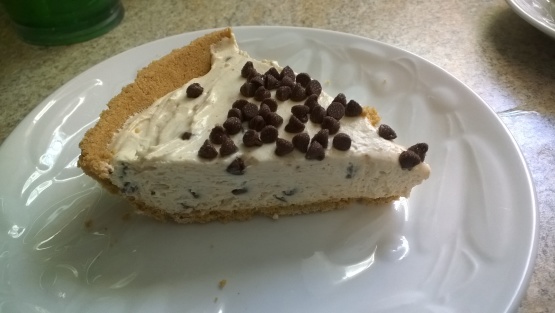 Classic Peanut Butter Pie, lightened up by using PB2 and other low fat items
Let cream cheese come to room temperature.
After it is at temperature, whip it with a mixer until it appears fluffed.
Combine PB2, confectioners' sugar, and water in a separate bowl. Mix until thoroughly combined.
Add the PB2 mixture to cream cheese and mix until well combined with the mixer.
Add the container of Cool Whip to the PB2/cream cheese and continue to mix until combined.
Fold in 3 tablespoons of the mini chocolate chips.
Pour the mixture into the graham cracker crust.
Smooth the mixture and add the remaining tablespoon of mini chocolate chips to the top of the pie to garnish.
Place in the refrigerator for at least 4 hours before serving. Keeps well overnight.