Starrynews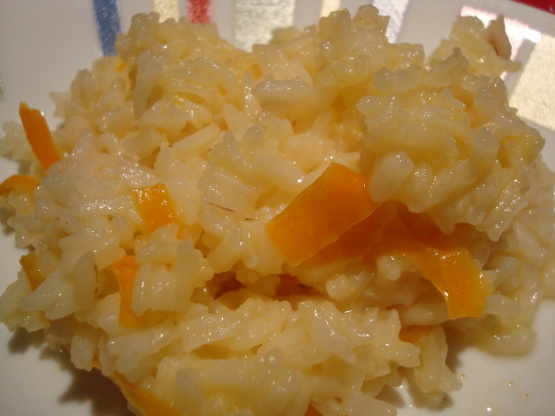 This was good, but I expected the lemon flavor to me stronger. I will make it again, but I think next time I'll cut back on the carrots and add a little lemon juice.
Melt butter in sauce pan with tight fitting lid.
Add garlic and carrots; cook, stirring frequently until carrots begin to color, about 5 minutes.
Add rice; stir.
Add broth, zest and salt.
Bring to a boil and simmer covered, about 20 minutes.
Remove garlic and fluff rice.