Lemon Cream Cheese Scones
Boomette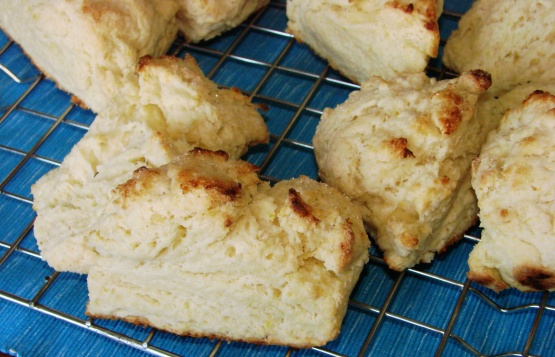 Serve these delicious scones warm with plenty of cold butter and strawberry preserves for a tasty tea time treat!
Prehaet the oven to 400*F.
Mix the flour, 1/4 cup sugar, lemon zest, baking powder and salt in a large bowl. Cut in the butter with a pastry blender until crumbly.
Mix the cream cheese and egg in a bowl until smooth. Add the milk gradually, stirring constantly. Stir into the flour mixture until the mixture forms a ball and leaves the side of the bowl.
Drop by spoonfuls about 2 inches apart onto an ungreased baking sheet. Brush with lemon juice and sprinkle with sugar.
Bake for 15 to 18 minutes or until golden brown. Remove immediately from the baking sheet and serve warm.