Lemon Chicken Soup With Quinoa
Prep 20 mins
Cook 20 mins

This delicious and healthy chicken soup has a tangy bonus: lemon juice. It's also very easy to put together and makes a big batch. I like to freeze in individual containers for a quick lunch.
Directions
In a large pot over medium heat, cook the carrots, celery and onion in the olive oil for about 7 minutes. Add chicken broth, chicken, quinoa, lemon juice and pepper. Bring to a boil, then reduce heat and simmer until quinoa is tender, 20 minutes.
Add spinach and cook until tender.
Reviews
Most Helpful
This recipe was our first use of quinoa. It was FABULOUS! It was warm and filling for the winter, but also light and a tang of lemon, making it great for a spring day. I try to be as healthy as possible, while also meeting my husbands need for "non gross food". He LOVED this soup. He went back for thirds. Even my son of 11 months old devoured the chunks. <br/><br/>We made a few changes to the recipe. We cut the lemon juice in half and used kale instead of spinach (because it was what we had in our fridge).
I always make my chicken soup from scratch . I use the same ingredients as this recipe, however, I never used Quinoa before. It turned out great. Thanks for the wonderful twist.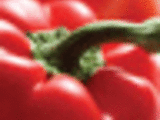 Delicious! And no, you don't need to add any (or at least not much) salt, because the lemon juice takes care of everything. We used the better part of a roasted chicken, which we put in only a few minutes prior to adding the spinach so that it would be warmed. We're delighted to have leftovers.