Prep 10 mins
Cook 45 mins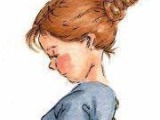 This is a great way to use up leftovers. A great Monday night casserole after the Sunday Roast dinner!
2 cups cooked lamb or 2 cups cooked pork or 2 cups cooked beef or 2 cups cooked chicken, cut into smallish pieces
1 cup diced celery
1 large onion, minced
1 cup leftover vegetables, diced
1 (10 ounce) can condensed tomato soup, undiluted
1 (10 ounce) can condensed mushroom soup, undiluted
3 cups cooked egg noodles
1 teaspoon salt
1 cup meat broth or 1 cup gravy
1 cup breadcrumbs
1⁄2 cup grated cheddar cheese
Directions
Arrange meat, vegetables and noodles in layers in a casserole dish, with noodles on top.
Blend soups and gravy.
Pour over top.
Combine grated cheese with breadcrumbs and sprinkle on top.
Bake at 350*F for 45 minutes.
Most Helpful
I ommited the tomato soup, because it didn't sound too appealing to me mixed with cream of mushroom and gravy, also ommmited the celery because I didn't have any. I used leftover pork, and boiled up some egg noodles and added frozen peas to the noddles before they were done cooking. Used garlic and herb bread crumbs instead of plain. My family really enjoyed this!
When the casserole was done, I took it out of the oven, tasted it, apologized to my family and ordered pizza. It was easy to make but it was inedible. The combo of gravy, tomato soup and mushroom soup was sweet and awful.
This is really, really good. There are lots of ways to vary the recipe. I think it's best with pork or lamb - I have tried all meats (beef, chicken, turkey, etc) and now will only make it with pork or lamb leftovers. I often cook those pork tenderloin rolls that are pre-seasoned as they are such an easy meal. Then I freeze the leftovers and use for this casserole. After experimenting, I use one can of broth and saute my veggies (carrots, celery, onion). By the time the veggies are softened, the remaining broth is about 1 cup. Then I use Golden Mushroom soup (or a can of brown gravy if I don't have that on hand) and the tomato soup. I also use a heartier pasta, such as ziti, and Parmesan instead of the cheddar. This makes a nice crispy crust. My honey loves it. Makes a wonderful cold weather meal. Thank you for posting!