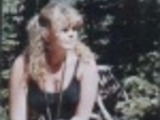 Serve as an appetizer or as a different kind of lasagna main dish.
Make and share this Lasagna Roll Ups recipe from Food.com.
Directions
Cook lasagna according to package and drain.
In medium bowl, blend Ricotta, eggs, spinach, Mozzarella cheese, basil and marjoram.
Spread evenly on lasagna strips.
Cut strips in half crosswise.
Roll strips jelly-roll style.
Cut each roll in half, leaving ruffled edge at top and bottom.
In 10x15 inch baking dish spread 3/4ths of sauce.
Arrange roll ups (curly edges up) on sauce.
Top with remaining sauce and Parmesan cheese.
Bake, covered with foil, in 350 degree oven for 35-40 minutes until hot.
Can be frozen for later baking.