A lovely sweet and spicy casserole from Morocco. Cook time doesn't include marinating time.
Directions
Preheat oven to 180°C.
Place all the spices, lemon juice and oil in a small bowl and mix to form a paste.
Coat the lamb with the paste, cover and refrigerate overnight (or minimum 4 hours).
Heat a large pan on high, add lamb in batches and cook for 3-5 minutes or until well browned. Place browned lamb in a large casserole dish.
Pour the stock over lamb. Bake, covered for 1 hour, stirring occasionally.
Mix in the prunes and almonds and bake uncovered for another hour, or until lamb is tender.
Serve with couscous.
Most Helpful
Excellent! Did not use any salt (my personal preference) and it was still very tasty. Loved the combination of spices and fruit/nuts. Will be making this again. Thanks Fairy Nuff!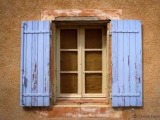 The spices in this are quite tasty, although next time I will use a little less salt. I loved the crunch of the almonds and the fruitiness of the plums. Cooking time was a bit less for us (about 20 minutes early). We enjoyed this with couscous and a salad. Thanks for sharing! ~Sue

Dee-lish!! I used lamb chops and the ground cardamom was oh so heavenly. Served with whole wheat couscous, spinach salad and crusty bread. Huzzah! Reviewed for the Great Tangerine Hunt in N*A*M*E forum. ~td~