Ken Hom's Stir Fried Mixed Vegetables
I've just cooked this with Ginger and Chilli Baked Fish (recipe no. 72665). Thought you might like to try it too.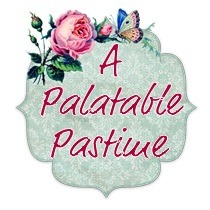 We really enjoyed the array of vegetables in this dish, and served it with (Recipe #285711). The sauce was nicely spicy and very flavorful although I found it to be a bit too watery which washed some of the sauce flavor off of the veggies. Next time I would not add those 2 tbsp. water the recipe calls for. Also I did use Splenda in this instead of sugar, and might cut that back to 1 teaspoon as I like the sauce not too sweet. But thanks for posting, we did enjoy this quite a bit and made this for Cookbooks Tag. ~Sue
Separate the broccoli florets and peel and thinly slice the stems on the diagonal; Cut the asparagus into 4cm pieces; Cut the chinese leaves into 4cm strips; Halve the baby corn lengthways or leave it whole.
Blanch the broccoli in a large pot of boiling salted water for 3 minutes; Drain and plunge them into cold water to stop them from cooking.
Heat a wok or large frying pan until hot; Add the oil and when it is very hot and slightly smoking, add the shallots and chillies and stir fry for 1 minute; Then add the baby corn and the asparagus; Stir fry for 30 seconds, then add the fish sauce and water, bring the mixture to the boil, cover and cook over high heat for 2 minutes.
Then add the broccoli and Chinese leaves together with the oyster sauce, sugar and salt; Continue cooking over high heat for 3 minutes or until the vegetables are cooked.
Serve immediately.