Keep My Kids Healthy Smoothie
diner524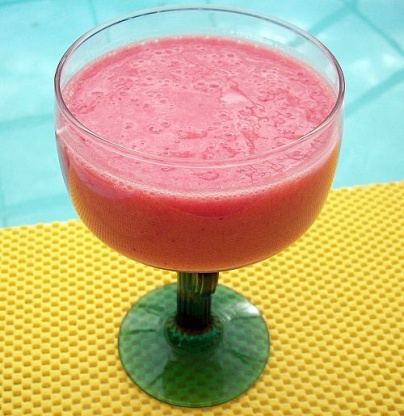 I started making this smoothie about 3 years ago as a way to get fruit into my kids in the morning. I got tired of talking about eating your fruit in the morning. Now it's a daily thing and all winter they have not had one single cold - these are highly allergic kids with asthma. I put in a .3 oz of Emergen-C Supplement, during the winter months to make sure they have enough vitamins to fend of viruses. These can be found at Trader Joe's or any health food store.
I squeeze fresh orange juice for this recipe.
Combine all ingredients in a blender.
Blend on high for about 1 minute.
Pour into a tall glass and serve with a straw.