Prep 15 mins
Cook 10 mins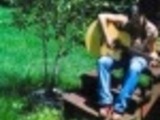 An easy recipe for spicy jamaican peel and eat shrimp. These make a great appetizer/first course for a barbeque.
Directions
Heat oil, garlic, salt and peppers in dutch oven over medium to medium high heat.
Add shrimp and stir for 5 minutes.
Sprinkle allspice into the mixture.
Add vinegar and cook for an additional 5 minutes.
Heap finished shrimp on a platter along with lemon wedges and/or your favorite dipping sauce -- and let everyone help themselves!
Reviews
Most Helpful
Great shrimp! I cut the recipe back to 1 lb of shrimp and used a habanero pepper. These were simple to make and really yummy - thanks for sharing the recipe!

Super super good. I cut the oil way down (and made it for two as well) bc i don't think that much oil is needed, but oh were they addictive!!!