teresas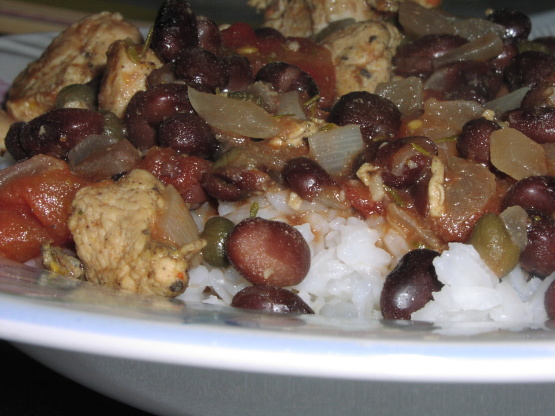 Found this in a Cooking Light magazine and have put it on my list of recipes to try.
Prepare rice according to package directions, omitting salt and fat.
While rice cooks, heat oil in a large nonstick skillet over medium-high heat.
Add onion and garlic, saute 3 minutes or until tender.
Combine chicken and spices in a bowl.
Add chicken mixture to pan and saute 4 minutes.
Stir in wine, capers, beans, and tomatoes.
Cover, reduce heat, and simmer 10 minutes until tender.
Serve over rice.
One serving equals 1 1/2 cups stew and 3/4 cup rice.