Hot Kangaroo Mince (Aka Hot Skippy Mince)
Peter J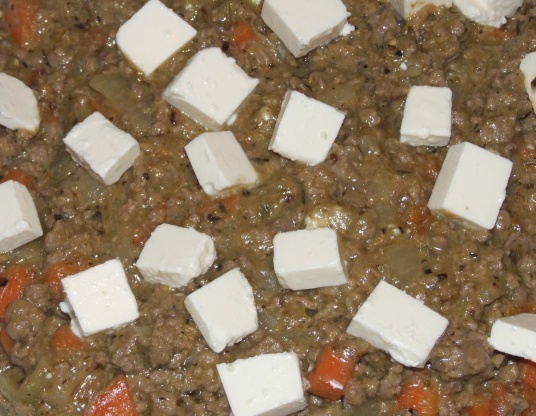 This was something I came up with to use some left-overs out of my fridge, but tasted good enough to be worth repeating! I cooked as a single generous serve for one but it would easily stretch to two people served over a little rice. Also take note of the first word in the title.
In a wok or skillet over medium heat cook kangaroo, carrot and onion in the oil until meat is browned.
Add curry paste, tomato, milk, water and spices and mix well stirring occasionally.
Cook around 10 minutes.
Stir in cornflour and cook around 5 minutes or until mixture has thickened.
Place diced fetta over the top and serve.