dojemi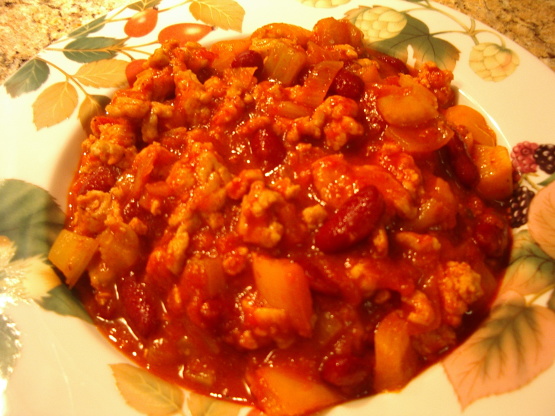 This is a recipe I created. We found this to have just the right amount of 'heat'. I've made it with 7% ground sirloin, ground turkey and ground chicken all with great success.
In a large saucepan saute' the ground sirloin, crumbling it as it cooks, till it's cooked through.
Remove from saucepan and set aside.
In the same saucepan saute' the red pepper, yellow pepper, onion and garlic in the olive oil.
Add chili powder, cumin, oregano, salt and black pepper, and red pepper flakes.
Add kidney beans and chicken broth.
Add the pasta sauce and stir till incorporated.
Add the cooked ground sirloin.
Combine well.
Continue to cook until heated through.