Hot Artichoke Dip With Shrimp, Mustard and Mozzarella
Prep 15 mins
Cook 30 mins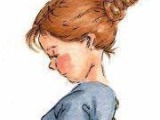 This is totally delicious and one of those handy recipes we pull out when we're having a large party. Depending on the crowd we sometimes add 2 minced jalapeño peppers for a spicier version.
Directions
Preheat oven to 375°F.
Using an electric mixer, combine the cream cheese, cheddar, sour cream, mayonnaise, mustard and Worcestershire sauce until well blended.
Add the artichoke hearts, shrimp, mozzarella, shallots, and thyme and mix well.
Transfer to a baking dish, sprinkle lightly with paprika, and bake until golden brown, 20 to 30 minutes.
Serve hot with chips.
Most Helpful
Outstanding!! Made for husband's birthday party and it was gobbled up. Added chopped spinach to half of the recipe to give a variation. It was definitely better just being the artichokes. The spinach drowned out some of the artichoke flavor. Used larger shrimp and cut them into bite size chunks. Gave the dip a nicer appeal. Will def. make again! Thank you!
This recipe was excellent. I halved the recipe and used pepper-jack cheese as I didn't have chedder and forgot the mustard, but it turned out great. I took it to a BBQ and everyone loved it. Thanks for the great appetizer recipe.