Hokkien Noodle With Seared Prawns
Somehow this dish is called Singapore Noodles everywhere around the world. But back home in Singapore, it is just called Hokkien Noodles. A tasty dry noodle.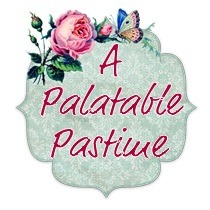 What a tasty dish! I substituted chow funn noodles for the hokkien noodles since I didn't have those. This didn't seem too spicy at all to me, but had a nice balance of flavors in the sauce. The lime added a nice interest giving a little citrus flavor to the noodles. Quite enjoyable. Thanks!
350

g hokkien noodles

2

teaspoons sesame oil

1

tablespoon shredded ginger

8

shallots, chopped up

6

garlic cloves, chopped up

3

tablespoons oyster sauce

2

tablespoons sweet chili sauce
3⁄4 cup chicken stock

2

eggs
1⁄2 cup bean sprouts

200

g pork loin, sliced

12

decent sized prawns, shelled, leaving just tail

1

tablespoon chili oil
lime wedge (to garnish)
Place noodles in bowl and cover with boiling water.
Leave this to stand for 2 minutes, drain well.
Heat oil in a wok over high heat.
Add shallots, garlic and ginger and stir fry for 2 minutes, or till fragrant.
Add eggs, and stir it up till it breaks up.
Add Chinese broccoli or bok choy, oyster sauce, sliced pork and sweet chili sauce to wok and cook for 2 minutes.
The egg should be coating all the ingredients in wok.
Add noodles and cook for another 3 minutes.
Add bean sprouts.
Pour chicken stock in, and stir well.
Cover the wok, and let simmer for another 5 minutes.
Place noodles on 4 warmed serving plate or bowl.
Heat chilli oil in work over high heat.
Add prawns to wok and cook for 5 minutes, or till they turn pink.
To serve, place prawns on top of noodles, and serve with lime wedges.