Rita1652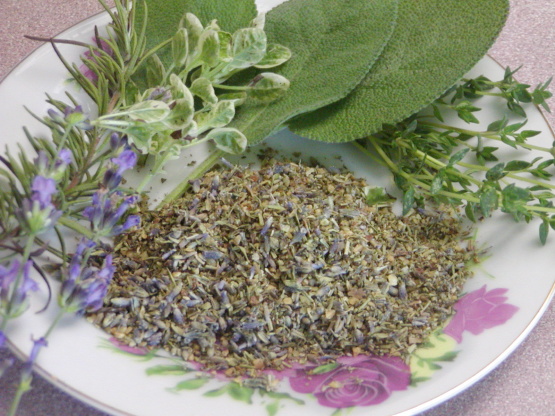 This herb mix is very good! I have never had Herbes De Provence before so I had nothing to compare it to. I had savory, but not sure whether it was winter or summer savory. The only herb I left out was lavender, b/c that's just not something I have ever had on hand. My bf dislikes the smell of lavender, so I doubt he'd have appreciated its value in a recipe for eating (lol). I loved the flavor of this mix and loved that it was made for 1 serving. I used this to season Recipe #255217 with wonderful results. All my herbs were dried. I will make this again. Thanks for sharing!
Herbs de provence is best made with dried herbs as fresh herbs lose their flavour if the cooking is longer than about 20 minutes.
This blend is excellent in soups, on potatoes, rice, pasta, fish, roasted vegetables or bread.
Mix with 1/4 lb butter for a real treat.