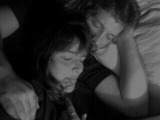 I got this quick and inexpensive recipe from my friend Helen in Rocky Mount, NC when our kids were young. I still make it to this day. It's a favorite for kids and adults and easily re-heatable in the microwave. This dish is not a 'creamy' rice, You will actually taste the cheese. :)
Directions
In a medium saucepan over high heat, add rice, water, salt, and butter. Stir and bring to a boil.
Reduce heat to simmer. Cover and let simmer for 15 minutes (do not open lid).
After 15 minutes, turn off the heat and add the cheese slices. Give a quick stir and quickly cover the pot again. Let sit for 5 more minutes. Remove lid, stir well, and serve.
Most Helpful
I made this using instant rice. I halved the recipe & added in some pepper & about 2 tbsp of canned milk. Very quick & tasty, thanks! Made for PRMR Tag

Unfortunately, I had some problems with this recipe. I followed the directions exactly and did not remove the lid until it was time to add the cheese. (At that time, there was very little water left in the pot.) The rice turned out really pasty and starchy and stuck to the pan. That said, the kids still thought it tasted good, just the texture was off. I would try this again but wonder if I should add more water next time. Any advice would be appreciated. Thx 2Bleu.
Wow! What a surprisingly good dish. I made as posted but cut the recipe in half. DH thought this was the best of the new recipes for the evening. Who would have thought that adding some cheese would increase the flavor of plain rice so much. Great dish. Thanks for posting.