David04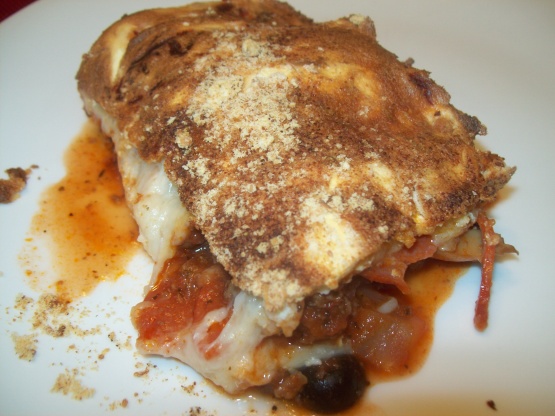 Healthy take on the upside down pizza

THIS RECIPE IS FANTASTIC! It is a perfect way to get your "pizza fix" if you are low-carb or gluten free. I use ground turkey seasoned with Italian Sausage Seasoning and I add mushrooms for my hubby.
Filling:Brown ground beef, onion and peppers in a large frying pan.
Add sauce and spices.
Pour into a greased 9x13-inch casserole pan.
Arrange pepperoni slices over beef mixture.
Cover with mozzarella.
Crust:Beat the egg whites and cream of tartar until stiff.
In another bowl, beat the egg yolks, Splenda, salt, garlic powder and cream cheese with a mixer until smooth.
Gradually fold the yolk mixture into the egg whites being careful not to deflate the whites.
Pour over cheese.
Smooth top.
Sprinkle with Parmesan cheese.
Bake uncovered at 400°F for 20 minutes.
Let cool for 5-10 minutes.
Serve.