Guasacaca - Guacamole from Venezuela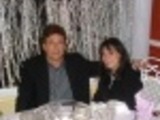 Venezuelans have their own version of guacamole called guasacaca. It's more of an avocado relish, and is made with vinegar instead of lime juice, and lots of garlic. It's often served with fried plantain and yucca for dipping. There are many variations of guasacaca - some have tomato, some have hot chile peppers, and some are made with green peppers rather than avocado. Some people seem to prefer it as a salsa, with the ingredients chopped and mixed together, while others blend it until it's very smooth. Serve guasacaca with tortilla chips, fried plantains, and especially with grilled steaks and chicken.
Directions
Chop the avocados and the green pepper and place in a bowl with the chopped onion.
Finely chop the garlic and chile pepper and add to the onions and avocado.
Add the vegetable oil, vinegar, tomato, and the cilantro or parsley and toss gently.
If you prefer a smoother guasacaca, add all the ingredients to a blender or food processor, and process until smooth.
Reviews
Most Helpful
Nice find! I mashed the avocado instead of leaving it in chunks, used parsley and left out the optional chili and tomatoes. I thought I might miss the flavor of lime that I'm used to, but the vinegar was wonderful in this as well as the bell pepper and just the right amount of onion. Oh...and I didn't add the oil, it didn't seem to need it, maybe I would use it if the avocado was left chunky.Thanks for sharing this keeper.

Delicious, Jackie! I loved the change-up from the usual lime juice. And, the addition of the bell pepper. Instead of a chopped chile, I added a few flakes of crushed red pepper. I kept mine chunky and served it up with some substantial chips. Wonderful! Made for Culinary Quest 2014.

Excellent flavour combination that made a lovely, meatless sandwich. I stuffed my veggie mixture into a lightly-toasted pita pocket. No mess with stuff oozing out. Loved every bite!