Grilled Chicken Breast With Barbecue Glaze
Chef floWer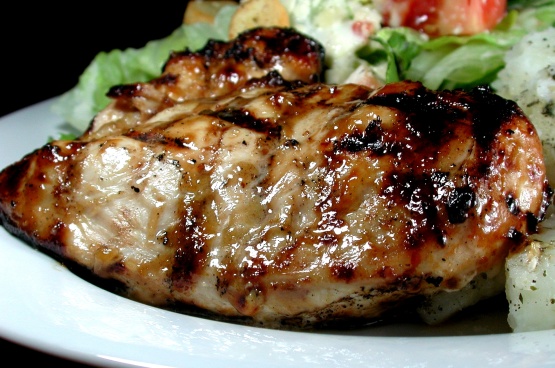 A delicious way to cook chicken and quite low fat as well! Prep time doesn't include marinating.

what kind of serving is 43 grams... that is 1 1/2 ounces. Lets be more realistic a 3 ounce portion is Twice the calories.
Combine sauce, honey, mayonnaise, garlic and ginger.
Add chicken fillets to bowl and until well coated with the marinade. Cover and refrigerate for 3 hours or overnight.
Put chicken on oiled grill plate and bbq for approximately 5 minutes each side (longer if using large breasts), brushing occasionally with the marinade.