Greens With Blueberries, Feta and Almonds
Parsley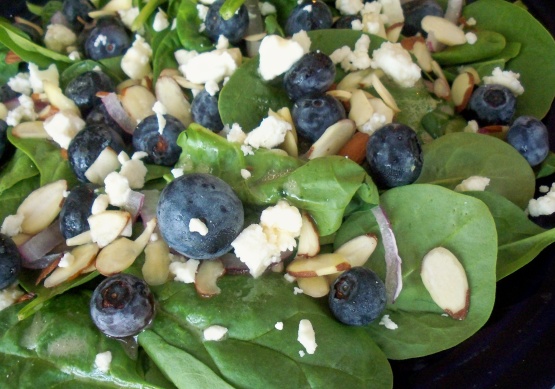 This is a salad from the magazine of Canadian Living. Salad greens, piquant cheese, blueberries and crunchy almonds...

Fantastic salad Boom!!!! I love the sweet/salty taste of this recipe. I chose to use a poppyseed dressing by Marzetti. Everyone very much enjoyed it for Father's Day.
In a large bowl, whisk together oil, vinegar, mustard, salt and pepper. Add greens; toss to coat.
Divide salad among plates. Sprinkle with blueberries, feta cheese and almonds.