Barb G.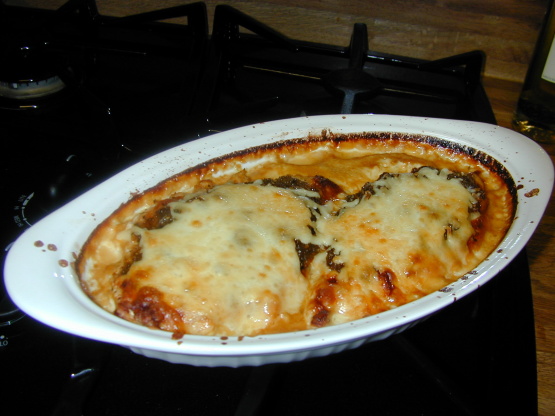 When I made this my Husband kept saying Dam this is good. This is my own recipe for green salsa chicken. I used Tomatillo Salsa that I make, But, you can use any green salsa.
We loved this! I used 5 breast to have 1 leftover for Dh's lunch but he ended up eating 3 servings! My grocery doesn't sale green salsa so I used green enchilada sauce. I didn't flatten the chicken and sprinkled with garlic and onion powder before browning instead of salt. I used sharp cheddar/jack combination. Will definatly become a regular on my menue
Pound chicken breast (between 2 pieces plastic).
Put oil in skillet,Brown chicken on both sides.
Salt and pepper to taste.
Place chicken into casserole dish.
In same skillet put chicken broth and sour cream mix together and heat.
Pour mixture over chicken.
Spoon salsa over chicken.
Top with grated cheese.
Bake in 350°F oven for 30 to 45 minutes.