Green Chile-Pimiento Cheese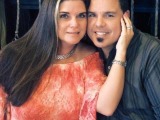 This is pimiento cheese with a kick!
Directions
Stir together all ingredients in a large bowl and serve with crackers or make sandwiches.
Reviews
Most Helpful
Great piiiiiiiiiimiento cheese, and I consider myself a conisiour of pimiento cheese. :) Seriously, it's very different from the norm with the chilies and pepper. I did not get a poblano pepper so I used just a wee little bit of chipolte pepper. I was careful not to use but a tiny bit since these pepper have such a smokey taste. I'm eating this on sandwiches now.

Whats not to love about this dip, I love pimentos and green chilies. I used plain montery cheese. The worcestershire sauce adds so much flavor to the cheese. This could be made into a cheese ball as well. This recipe will be a regular on our "appie nights".

I followed this recipe exactly. But my poblano chile wasn't very flavorful (No fault of this recipe, just the chile!) so I also added some minced serrano chile I had. This was absolutely delicious. We used is for a spread on crackers, a dip for fritos/tostitos and on sandwiches. Thanks for sharing your delicious recipe Junessa!