Green Beans With Raspberry Vinegar
Debbwl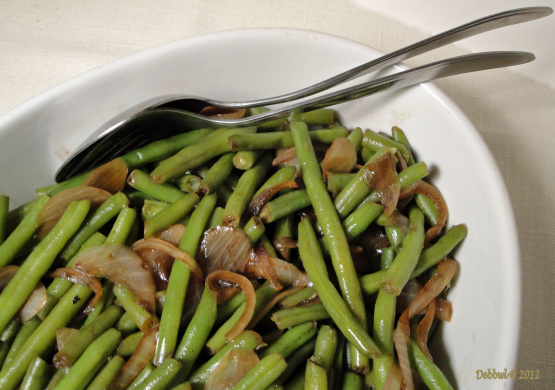 The original of this recipe was found in The Thanksgiving Cookbook, 1991. Using the vinegar sauce gives a distinctive flavor for the holidays.
In a steamer, cook beans for about 10 minutes or until crisp-tender, then run under cold water to stop further cooking. Set the beans aside.
When ready to serve, melt butter in a small saucepan.
Add onion rings, then cover the saucepan tightly & cook over very low heat for about 5 minutes or until onions are tender & translucent.
Stir in the vinegar & pepper, then add beans & cook over medium heat, stirring, until beans are hot & well coated with the sauce.