Janni402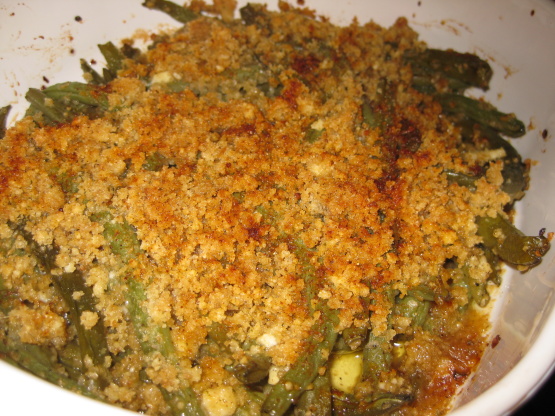 Another way to serve green beans.

easy and tasty! I liked the tang of the vinegar, and the slight crustiness of the bread crumbs. I used spinach/chive breadcrumbs from Whole Foods, and Earth Balance for the butter. I also shredded my parmesan cheese. keeper!
Prepare and cook green beans until tender (10-15 mins) If using frozen, follow cooking directions.
Toss green beans with all ingredients except bread crumbs, cheese and butter.
Put in 1 1/2 qt ungreased casserole dish.
Mix bread crumbs, butter and cheese.
Sprinkle over green bean mixture.
Sprinkle with paprika.
Bake uncovered at 350 degrees for 15-20 minutes or until heated through.